The paleo diet has hundreds of delicious recipes available. For those looking for inspiration, here are some of our favourites.
RISE AND SHINE PALEO BREAKFAST CASSEROLE
This casserole is full of flavour and texture and is perfect for breakfast or brunch. Mild Italian sausage may be substituted.
Ingredients:
*½ large white onion, chopped
*2 crushed garlic cloves
*1 large sweet potato, peeled and diced
*3 Tbsp. olive oil
*8 oz. white mushrooms-sliced
*10 oz. Hot Italian sausage
*10 large eggs
*Salt and pepper
*Organic butter for the baking dish
Directions:
1. Preheat oven to 350
2. Sauté sweet potato, onion, and garlic in olive oil until very tender
3. Spoon into the buttered 9×13 baking dish
4. Sauté mushrooms until tender and lightly browned; layer mushrooms on top of potato mixture
5. Slice or crumble sausage and fry until no pink is visible and add to baking dish
6. Sprinkle eggs with salt and pepper then whisk and pour eggs into the baking dish
7. Bake at 350 degrees for 50-60 minutes or until eggs are not runny
8. Cool slightly before serving

PALEO WESTERN SCRAMBLE
Full of tasty vegetables this western scramble brings a paleo take to a classic favourite.
Ingredients:
*½ diced red onion
*½ diced bell pepper
*1 small seeded and minced jalapeno pepper (adjust to taste)
*4 ounces sliced button mushrooms
*½ cup cubed ham
*5 large eggs
*2 Tbsp. coconut milk
*1 sliced scallion for garnish
*Salt and pepper
*1 Tbsp. organic butter for cooking
Directions:
1. Sauté vegetables in melted butter until tender
2. Add ham to vegetables and heat through
3. Mix eggs, coconut milk, salt, and pepper
4. Pour egg mixture over vegetables
5. Cook until eggs reach desired doneness and serve garnished with scallions

GOOD MORNING SMOOTHIE
Fast and tasty, paleo friendly smoothies are great on the run.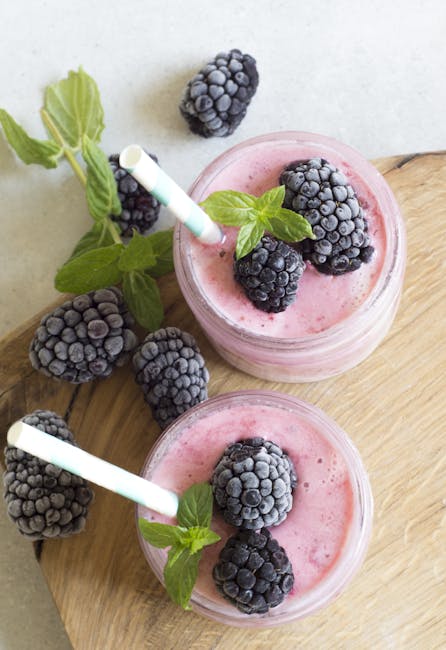 Ingredients:
*2 medium oranges peeled and segmented
*10 ounces frozen mixed berries
*1 small avocado peeled and cubed
*Splash of coconut milk
*1 tsp. vanilla extract
*¾ Cup cold water
Directions:
Place all ingredients in blender and blend until smooth

GRANDMA'S SWEET POTATO WAFFLES
These sweet potato waffles have a classic crunch, just like the waffles grandma used to make.
Ingredients:
*1 large sweet potato peeled and grated
*1 large egg
*2 Tbsp. coconut flour
*½ tsp sea salt
Directions:
1. Preheat a waffle iron
2. Mix all ingredients to form a batter
3. Pour batter on to prepared waffle iron
4. Cook until light brown and slightly crunchy

PALEO PANCAKES
These pancakes are more delicate than traditional pancakes but have a delicious flavour that you will enjoy.
Ingredients:
*2 Tbsp. coconut oil
*1 Tbsp. honey
*3 Large eggs
*¼ Cup coconut milk
*½ tsp. vanilla extract
*¼ Cup sifted coconut flour- sifted
*¼ tsp. cream of tartar
*1/8 tsp. baking soda
*1/8 tsp sea salt
*Organic butter to prepare the pan
Directions:
1. Blend coconut oil and honey until smooth.
2. Stir in beaten eggs one at a time to coconut oil and honey mixture
3. Add coconut milk and vanilla extract
4. Stir in flour, salt, baking soda, and cream of tartar
5. Cook in a prepared skillet until lightly brown on both sides

PARSNIP PANCAKES
These paleo friendly pancakes are reminiscent of traditional potato pancakes with a similar texture and touch of onion and rosemary.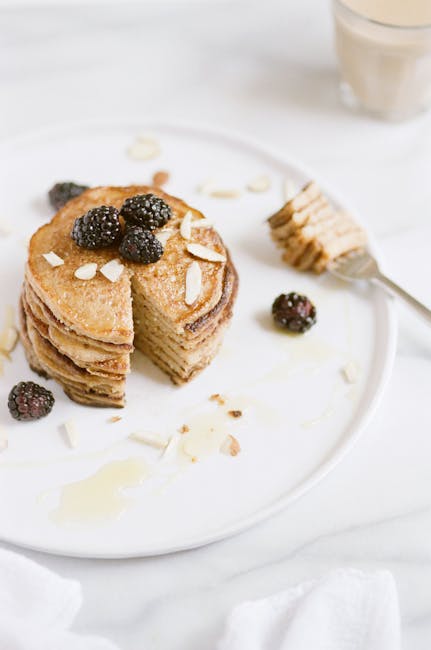 Ingredients:
*1 Cup shredded parsnips
*1 large beaten egg
*1/3 Cup diced onion
*1 Tbsp. olive oil
*½ tsp. Sea salt
*¼ tsp. rosemary (dried)
*¼ tsp ground red pepper
*1 Tbsp. coconut oil for frying
Directions:
1. Combine vegetables, eggs, olive oil, and spices to make a slightly lumpy batter.
2. Heat coconut oil in a cast iron skillet
3. Spoon parsnip batter into skillet and cook until golden brown (about 6 minutes per side)

AVOCADO EGG BAKE
The delicately cooked egg inside an avocado is a great breakfast meal that also lends itself to a holiday brunch.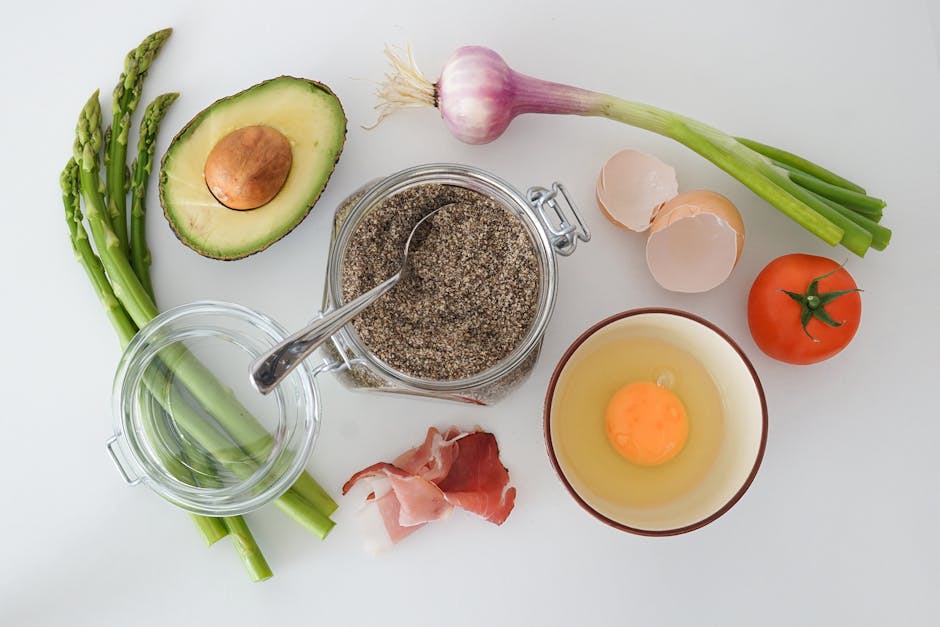 Ingredients:
*1 medium avocado pitted and cut in half
*2 large eggs
*2 slices of crisp bacon
*¼ tsp. sea salt
*¼ tsp black pepper
*1 tsp. chopped chives for garnish
Directions:
1. Preheat oven to 425
2. Place avocado, cut side up, in a baking dish
3. Break one egg at a time into a small bowl then pour each egg into ½ of the cut avocado
4. Sprinkle each half with one slice of crumbled bacon
5. Season with salt and pepper
6. Bake at 425 for 15 minutes, remove from oven and garnish with chives
Monotony is a stumbling block to all meal plans. Add these recipes to your collection of paleo breakfasts to provide the novelty you need to help to keep you on track.
D. Scott Caruthers
Culinary writer and food enthusiast, D. Scott Caruthers learned his appreciation for food during childhood. Caruthers' father was a chef. His parents opposed Caruthers' culinary aspirations, so he earned an English degree. He now focuses his writing talents on food.